HOW TO ATTRACT PAYING CUSTOMERS FOR YOUR BUSINESS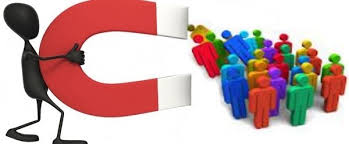 Good afternoon gentlemen and ladies to this business talk. Trust our day has been good. And I hope we've been faring well in the face of this pandemic.
It's just one of those periods, it'll pass, and we'll have our world back, soon.
My name is Jubril Mahmud, and I'll be taking us through "How to attract customers, and then, how to retain them for your business"
These are two distinct sets of actions that complement each other for the success of your business.
And by business, I mean anything that comes to your mind within the ambit of products and/or services.
I want the session to be as practical as possible. So I will simply be sharing my stories and experiences on acquiring and retaining customers vis-a-vis the general models and strategies of doing it.
By my definition, acquisition of customers is simply getting people to know, to trust, and to patronize what you're offering.
While retention of customers is getting them to become loyal to your business.
I have watered down steps to getting customers for your product as below;
1. Know who you are and what your product is.
2. Identify your allies, your competitors, and then your clients (customers).
3. HAWK IT.
4. Follow up and do a giveaway.
These points are a bit elaborate, but I've made them as practical as possible. So, let's see them.
1a. Who are you?
D'banj introduced 'Koko Garri' in 2014. All he did was announce it on his Instagram page and did a launch, his customers immediately started going cap in hand to patronize him.
I defined customer acquisition as getting people to know you, trust you, and then have interest in your product, enough to at least give it a trial.
When you already have a large network of people that know you and trust you, those people are already 70% on their way to being your customers. Hence, the saying, your network is your net worth.
Your current group of family and friends are your first customers, or the link to your customers.
When I started my clothing business, I only had to convince a single friend who was a tailor to help push it to her customers. That fared well. We made a profit. Then I added another friend and another friend. And the friends of those became customers too. When the business started moving well, families and close contacts came knocking with their interests too.
If you're privileged enough to have anything like Dangote, Otedola, or Tinubu as your surname, the only step to acquiring your customers is announcing your product.
If you have a 'padi' in government, who can move mountains for you. A single policy is all your business needs. Recently, the importation of dairy products was banned in Nigeria. The government then proceeds to list the names of some companies that are certified to import them. Like those companies or not, trust them or not, know them or not, you'll patronize them.
This explains why you see top brands rushing to donate billions to the government on one hand and sacking staff they pay 18,000 naira monthly on the other. The latter will raise a little public sentiment, but the damage that will do to their business is nothing compared to what government policy can do.
The government can send them out of business with a snap-of their fingers. Check with Gokada, what happened to them in Lagos state.
1b. What is your product?
For anyone like myself, who doesn't fall in any of the categories above, what we must resort to is our product and it's acceptability.
If you are not producing something that's entirely new and cannot be found anywhere else in the market, your product or service must be of top quality and come at a price that'll give you a competitive advantage over others.
Your family and friends can patronize for the first time out of sentiment. If they're disappointed with what you offered, you can retain their trust in you, but not their trust in that product or even any other one you'll be introducing in the future.
Strangers alike can decide to give you a trial as a new entrant out of curiosity. Once your product can't convince them enough, they move on.
I believe we get this and we are following…
Great.
Now let's move to the second step.
2a. Identify your allies
Recognize people you belong in the same industry and tag along with them. A new eatery opening where there already exists a line of eateries sells more. A bank opens a new branch where there's already a cluster of banks. A bread seller aligns with someone selling 'Ewa agoin'.
A cake baker and cook approach an already established event planner to carry her along to the events she gets and cut the planner a commission.
No island can exist on its own, rub shoulders.
2b. Know your competitors in business
Go to their shop if you have to. Buy their products if you have to. Interact with their existing customers if you can.
Gather all information you can about them and what's currently obtainable in the market, then do better than them. In price and/or services.
Now let me ask a question;
Let's assume I want to start selling recharge cards. As a new entrant into the market, I buy a pack of 100 naira MTN card from wholesale at N970 for 10pieces. The only way I can sell to make a profit is at 110 naira each.
Then there exists this wholesaler in the same area as me. They get the packs directly from MTN for way cheaper than me and they sell for 100 naira apiece.
The value anyone gets in a recharge card is the same, there's no way my own card can look more beautiful or taste better than theirs.
How do I manage to make sales in a scenario like this?
Put your answer in the comment section
Every single entry provided a solution that can be leveraged upon to win customers for yourself, despite selling for higher.
The answer is simple, provide an extra service/value.
Make it easier for them to get your own product. Make up for the extra cost with extra customer service.
For example; They most likely have to take a walk to the wholesale stall to get their card. You can devise a way that'll get your own card to them in the comfort of their room. Maybe a "please call me" text or buzz to your line is all they have to do and you'll recharge their line with earlier agreed amounts. You recuperate your money from them later at both party's convenience.
Now let's continue, still a long way to go.
This doesn't only apply to the recharge card, and that's not the only way there is to it.
A number of times now, our clients have mailed me and told me they keep patronizing us despite our fares higher than some other agencies in some cases because we respond faster and our after-sales service is top-notch.
2c. Know your clients.
When Execujet opened its Nigerian branch in 2012, what we sell is a private jet charter and its maintenance. The average price to charter a jet for a trip within Nigeria, even as at then, was between 3-10 million Naira, depending. Their clients cannot be reached by uploading the business on your WhatsApp status or group.
Not even on Facebook or Twitter. Painfully, LinkedIn, handbills, or billboards will not reach their clients too. Their clients are top politicians, leaders of industries, private jet owners, and airlines. They simply bought pages on major dailies with captivating headlines and breathtaking views of their facility.
'Execujet aviation opens a state of the art hangar in Lagos'.
Under it came all of the services the new company renders, most of which were not available elsewhere in the country then.
Politicians check the dailies to hear what's been said about them. Leaders of industries are punctual with the dailies to check public policy, opportunities, upcoming competitors, and if their adverts are well placed. It's the best place to get them, to date.
So, you must understand your clients and know the best place and way to get them. Yours might be through Facebook or Twitter, google ads or email lists, handbills or launching. Find the best one and do it.
Those are the first 2 steps we've seen.
Let's move on to number 3?
3. Hawk It
Hawking has no two different meanings, it simply means carry your product on your head and carry it about. You already know what your product is. Why is it irresistible? Why it is better than anything that can be gotten anywhere else? And now you've also known who your clients are, and where to get them.
Carry that product of yours on your 'head' (physically or virtually) and hunt down your clients with it.
It was the same thing Execujet did. After the newspaper advert, they listed all private jet owners in the country and went to them. Listed all airlines that'll need their maintenance services and went to them. Pick out strategic politicians that can serve as a point of contact with others and meet them.
We did the same thing with Blueberry travels. When the Nigerian branch opened in 2018, I was the first staff after the country manager that was sent from the head office to kickstart things here.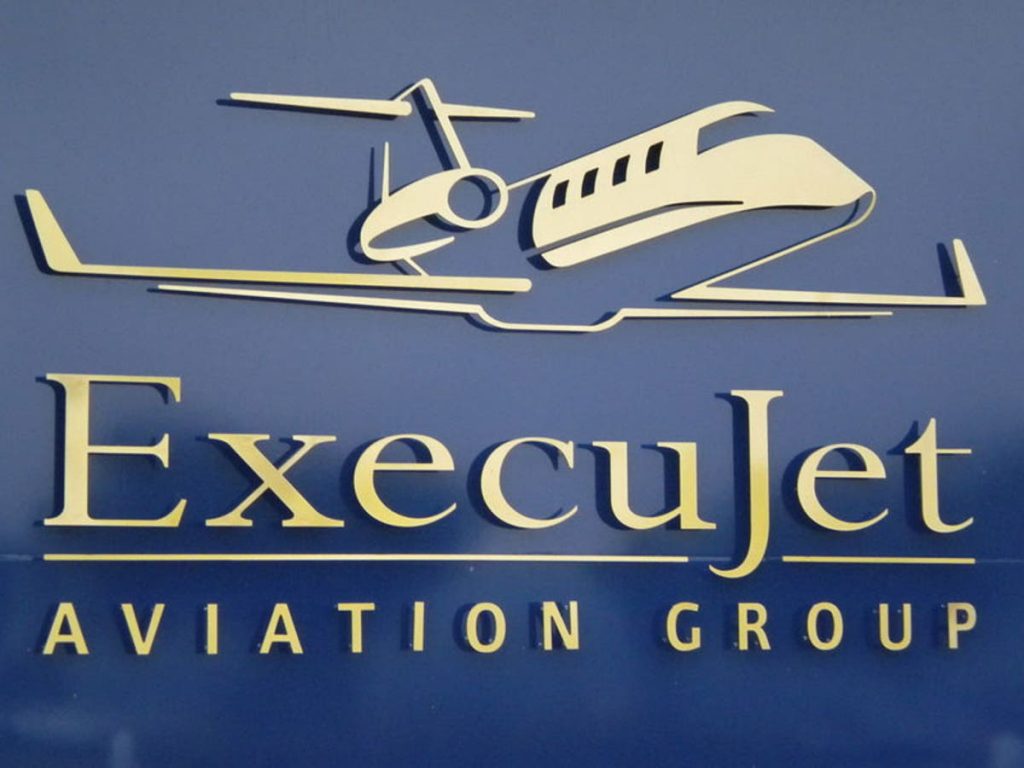 We are in the tourism industry and arrange travel, hotel, and MICE for corporate organizations. After accessing our major competitors in travel start, wakanow, Finchglow, and a host of others, we carved out a particular set of market share for ourselves and went for them.
Nobody knows the company, and for a corporate institution to start patronizing you, you must have a history. Just as nobody will employ you without experience, corporate clients won't adopt your product if you don't have a success story too.
We don't have such records, at least not in Nigeria. We had a presence in 15 countries in Africa and Asia before coming to Nigeria anyway, head office is in Dubai.
So, we simply gathered the records from those countries, got top multinational companies we've been working with there to give us some letter of endorsements and we presented them to the ones here. A number of them gave us a trial after a long fight of bureaucracies and the rest is history. We have more than 30 top-top brands lying under our belt now.
So what happens if you are not Execujet or Blueberry and have no international reputation?
Package yourself and start out with your network. People that know you who can link you with brands they know too.
If you want to work with corporate organizations, as their vendor, please try and get the following things;
a. An office. Just an address, even if it's a corner in your room.
b. Register your brand. Become an entity that can sue and can be sued.
c. Get an official account number with your brand/company's name as the name for monetary transactions. Most top brands won't transact with you on your personal account. Even some individuals won't.
d. Package yourself. Even if you render car maintenance services, don't go into an Organisation looking like a 'Mechanic'.
Finally on hawking. It is easier to get a 'Damn yes' when meeting someone physically. Just as it's easy to get a 'Hell no' over the phone.
Go to your targeted clients and meet them in person before you start sending emails, flyers, or social media adverts.
The majority of unsolicited emails end up in spam, flyers end up as trash, social media posts, at best, get likes and then ignored.
Why most interviewers tell you "we'll get back to you" is because the 'human' in all of us makes it hard to look straight into another person's face and tell them NO.
While meeting your potential clients, very few will be blunt enough to tell you 'we are sorry, but we can't patronize you at this time'. Not many will tell you YES right away, but they'll hear you out and you can build a relationship from their reluctance to tell you a NO.
Our time is far spent but we're getting there. We're down to the last and the most captivating tool to winning customers for yourself.
4. Follow up and do a giveaway.
Finally, you've pitched your business to friends and colleagues. You have sent emails and arranged meetings with bodies and organizations. Pick up your phone and follow it up.
Even when they're not doing business with you yet, ensure they never forget you. Reach out from time to time. Their current vendor will fall short someday and it'll be you they decide to give a shot.
Or maybe the reason they are not patronizing you yet is that they don't need you yet. One day they will do and you'll reap the reward of not making them forget you.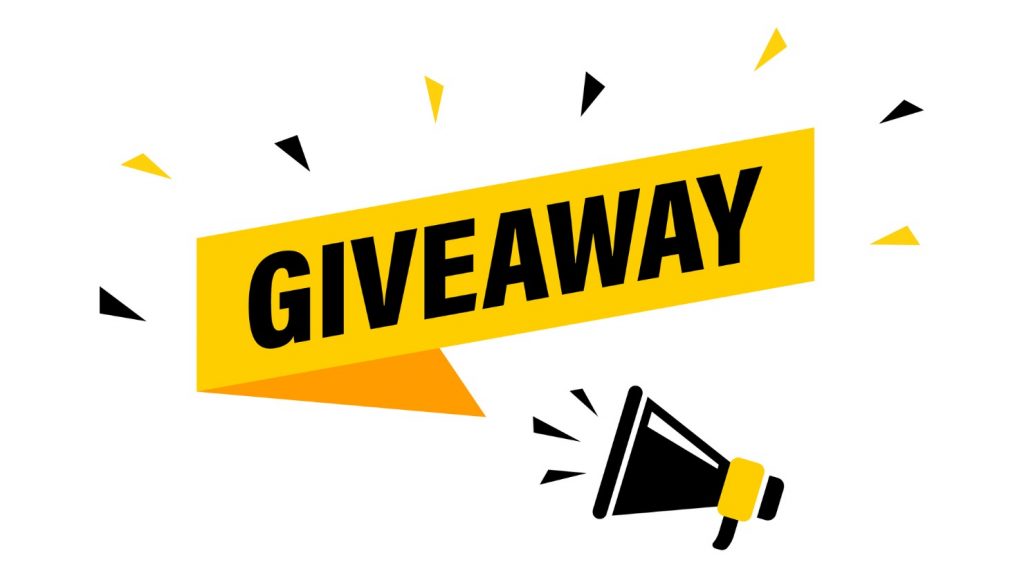 The SIM and DSTV business magic
How many of you have gotten a free SIM card before?
This doesn't apply in most cases though. I have got some myself too, absolutely free.
Yes, that's a giveaway to getting new customers. They gave you the sim for free, and might even add some data allowance on it.
You enjoyed it, you can't stop now. You're forced to start paying to continue enjoying it.
Last December, DSTv did a promo for the holiday season. Sold their complete package of HD decoder, the dish and installation kits for less than N10,000. That's a steal for anybody that knows how much DSTV used to cost.
They didn't stop there. They gave a month free compact subscription that's worth around N7,000 for new customers to enjoy.
The deal is mouthwatering. Even people that had no intention of getting a DSTv, initially, saw it as an awoof they can't let go. They bought it. Enjoyed a full month of compact subscription and fell in love with it. That subscription will end in just a month and they'll most likely end up paying DSTv for like forever.
You also remember when banks trooped into your higher institutions to open free accounts for you. They even did it right there in your class, no stress.
You jumped on it, dad started sending the monthly 10k into the account and it felt like a steal.
You'll most likely graduate and retain that account. It becomes your salary or trade account. You became their paying customer thinking they were doing you a favour.
A tailor offered a perfume gift for every clothes sown or bought from him. Just that perfume could make someone make up their mind to buy a cloth fabric and take it to him.
We all like gifts
Just like with the phone, that's where the money for such markets are.
Just take a moment to reflect on how much you've spent on data subscription for a line you got for less than N100.
All of these examples are for retail goods. How does this apply when your target customers are brands?
Continental Hotel, Victoria Island, Lagos, through one of their marketers met me and wanted our company to enroll them as one of our hotels. I was quite busy when she came. But she ensured she told me what her company is and dropped a business card. Took my number also. She calls me at least once every week.
Like that wasn't enough, they organized a cocktail just to host us their potential clients. She sent me the invite, around a week or two before. She sent a reminder, like a day to the event. As seen below.
That wouldn't stop her from sending a "thank you for honoring our invitation" mail anyway. And then pitched in her business once again. As seen below.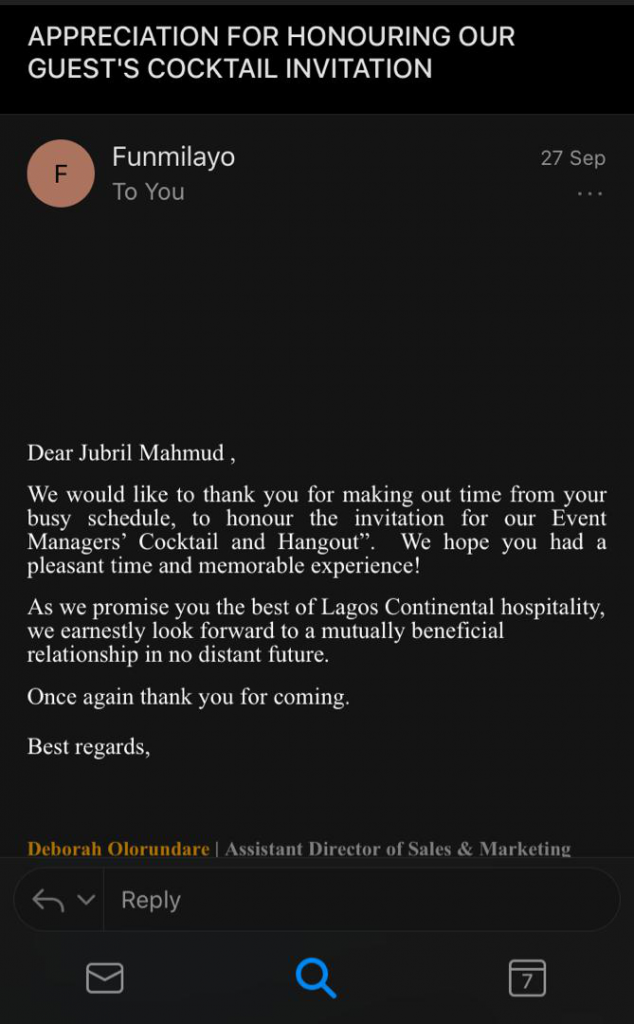 Gentlemen and ladies, not long after this time, we had some clients that required a hotel service in Abuja. I called her first, even though her own hotel is in Lagos. It just felt like the right thing to do after all these efforts.
I wished they had a branch or subsidiary in Abuja. It didn't even matter to me whether they did or not. I just wanted to patronize her.
It is on this note I'll be drawing the curtain on this session. I guess we've enjoyed our time.
God's willing, and if the admins will allow it, we can arrange another session on how to retain your customers.
Do enjoy the rest of your day.
If you have any question(s), you can push them forward.
Extra read: How to master critical thinking by using professional Gamer strategy