10 Things You Don't Know About Bosun Tijani, the Underfire Ministerial Nominee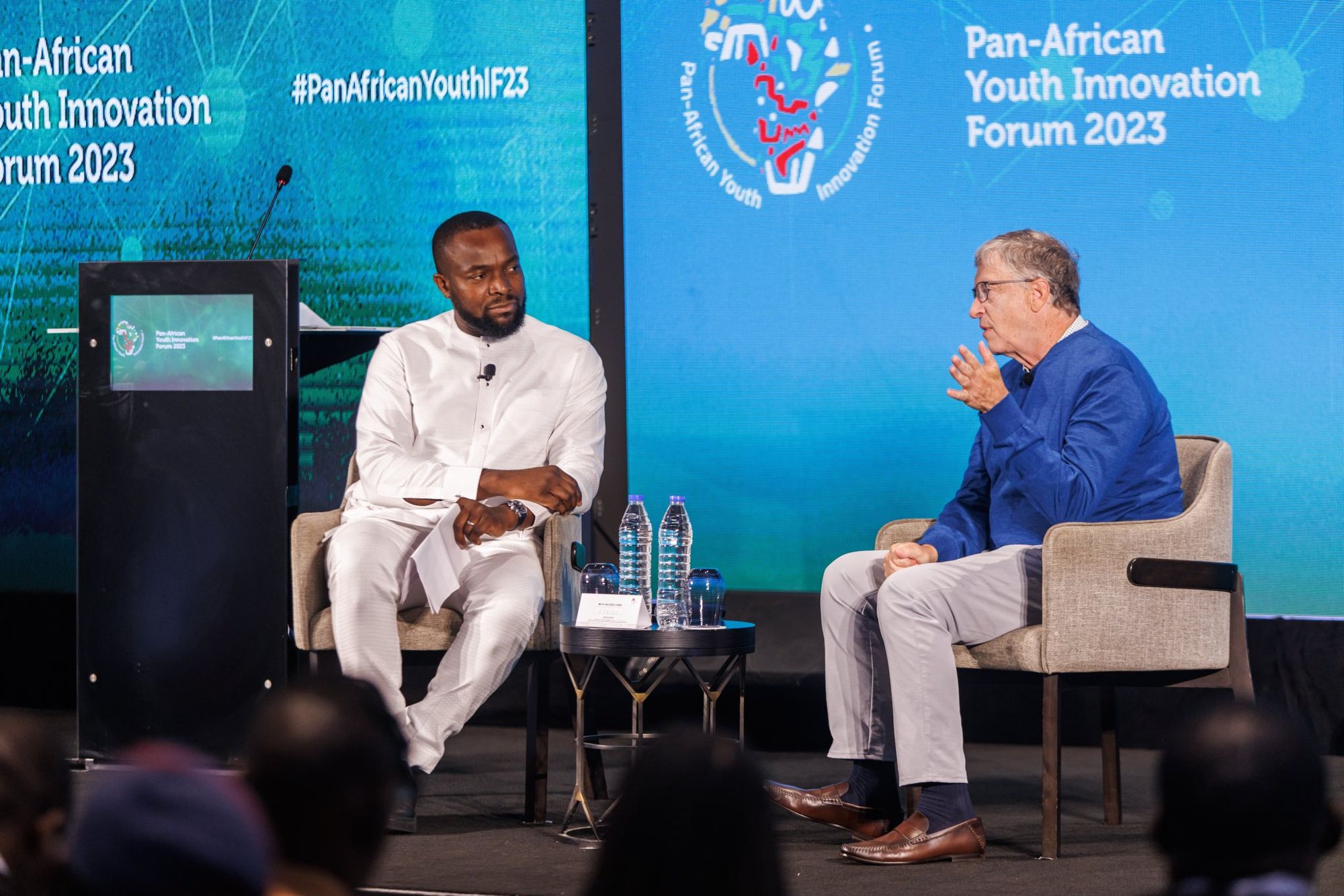 Some old tweets where Dr. Bosun Tijani, a ministerial nominee, criticising current President Bola Tinubu and the previous administration that resurfaced took the social by storm.
The 46-year-old Nigerian-British entrepreneur's name is among the 19 sent to the Senate on Wednesday and was grilled by Senators who reminded of his previous on the bird app.
However, in the realm of technology, entrepreneurship, and innovation, few names resonate as strongly as Bosun Tijani.
Don't Miss Out: Join our Facebook Group for funny and motivational quotes
Known for his instrumental role in co-founding the Co-Creation Hub (CcHub) and catalyzing tech advancement across Africa, Tijani has recently taken on a new challenge as a ministerial nominee.
However, beneath the surface of his well-documented achievements lies a tapestry of lesser-known facets that have shaped his journey.
Here are ten things you might not know about Bosun Tijani, the underfire ministerial nominee:
Early Life and Roots: Bosun Tijani was born on July 20, 1977, in Agege, Lagos, Nigeria. His formative years in Lagos and secondary education in Abeokuta, Ogun State, provided a solid foundation for his future endeavors.
Educational Trailblazer: While many know about his degrees from the University of Jos, including a Bachelor of Science in Economics and a Diploma in Computer Science, Tijani's thirst for knowledge didn't stop there. He pursued a Master's degree in Information Systems and Management at the prestigious Warwick Business School, followed by a PhD in Innovation and Economic Development from the University of Leicester.
Global Perspective: Tijani's educational pursuits took him far beyond Nigerian borders. His journey included stints at institutions like the Harvard Kennedy School, reflecting his commitment to absorbing diverse perspectives and translating them into actionable strategies.
Versatile Professional: Before his groundbreaking work with CcHub, Tijani had diverse professional experiences. He worked with Hewlett Packard (HP) Global Micro-enterprises Acceleration Programme (GMEAP), where he championed the deployment of learning centers across multiple countries.
Have you read: How To Make Customers Create Addiction For Your Product?
Driving Tech Diplomacy: Tijani's role as an ICT Consultant at the International Trade Centre (UNCTAD/WTO) demonstrated his passion for leveraging technology to foster trade development in developing countries, showcasing his commitment to a broader global impact.
Youth Empowerment Advocate: Beyond his technological pursuits, Tijani has been a steadfast advocate for empowering young minds. His initiatives at CcHub have provided tools, mentorship, and capital to countless startups, helping shape the next generation of African innovators.
Expansion Dynamo: Under Tijani's leadership, CcHub expanded its reach beyond Nigeria, venturing into Kenya and Namibia. His visionary approach enabled CcHub to become a vital catalyst for tech progress across the continent.
Economic Trailblazer: Tijani's recognition as one of the 100 most influential people in Africa by New Africa Magazine in 2017 underscores his significant impact on economic development and innovation.
Education and Healthcare Crusader: With a N1 billion growth fund, Tijani's CcHub committed to supporting over 95 early-stage businesses, many of which focus on transformative solutions for education and healthcare in Africa.
Read Also: How Technology Can Reform The Nigerian Police Force
Closing Remarks on Bosun Tijani
Facing the Fire: Tijani's recent nomination as a minister has not been without challenges. As he navigates this new phase of public service, his ability to transform adversity into opportunity will undoubtedly be put to the test.
Bosun Tijani also apologised for previous tweets attributed to him.This came when he defended his nomination by President Bola Tinubu, stating, "I have no father or mother." I, too, do not have a political godfather. I enjoy being recognised for my efforts and being recognised on merit."
He issued the apologies while testifying before the Nigerian Senate on Saturday, where issues regarding his previous tweets were raised.
In a world where innovation and progress are essential, Bosun Tijani's journey from a young dreamer to a seasoned visionary continues to inspire.
As he steps into the new realm, his story serves as a reminder that true leaders are forged through dedication, adaptability, and an unwavering commitment to making a positive impact on society while also being constructive in criticism.