PHOTO STORY: Inside Hon. ShakiruLlah Fajimi's Daughter and Ashraf Akintola's Wedding in Ibadan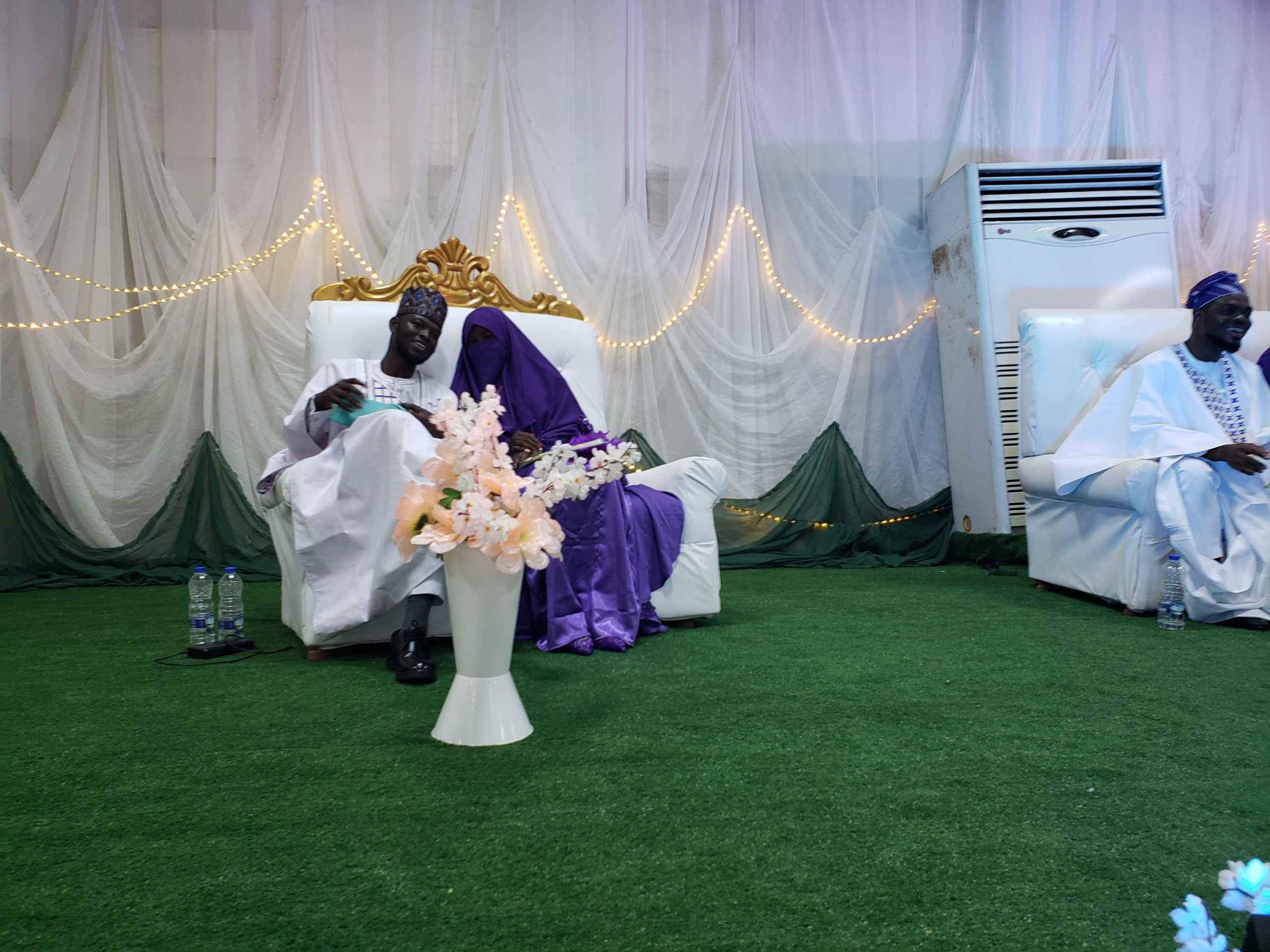 Step right into the extravagant world of Hon. Shakirullah Fajimi's daughter and the charming Ashraf Akintola's wedding in the heart of Ibadan!
On the 8th of July 2023, joy filled the air as Hon. Shakirullah Fajimi proudly handed over his daughter's hand to the amiable Ashraf Akintola, creating a moment of pure bliss at the magnificent A3 event center.
But hold on, this wasn't just a regular wedding affair. It was a triple dose of love and celebration! Alongside Aisha and Ridwan's union, another beautiful couple, Monsurah and Ibrahim, embarked on their own journey of wedded bliss. It was a triple whammy of happiness that filled the venue with infectious joy.
The grandeur of the event was simply unmatched, making it the talk of the town in Ibadan. Distinguished guests and eminent dignitaries from far and wide gathered to grace the occasion, adding an extra touch of glamour to an already remarkable affair.
It was a star-studded affair where love and laughter merged seamlessly.
As if that wasn't enough, the wedding was an opportunity for the Nuafus Food Brand Ambassador himself, Ashraf Akintola, to shine.
READ ALSO: HOW TO MAKE YOUR EMPLOYEES SAY WTF TO YOU AFTER WORK
The company celebrated his special day by generously gifting all the guests packs of their famous Masavita. Talk about a wedding favor that leaves everyone feeling nourished and satisfied!
Now, let's take a moment to appreciate the breathtaking images from this extraordinary event. They capture the essence of love, happiness, and the sheer magnificence of the day.
From the radiant smiles of the newlyweds to the heartfelt embraces and the vibrant ambiance, each photo is a testament to the beauty of this union.
As these three couples embark on their new chapters in life, we can only hope and pray that their love grows stronger with each passing day. May their journey be filled with endless laughter, unbreakable bonds, and a lifetime of cherished memories.
Here's to love, happiness, and a truly unforgettable wedding celebration!