Top 5 Corn Mill in Nigeria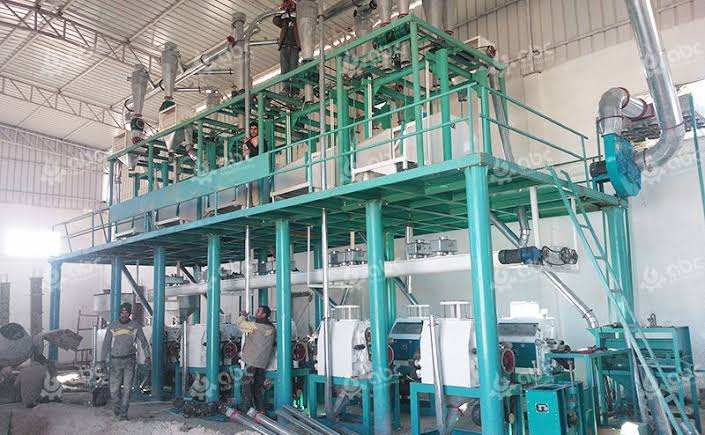 Apart from the Big Boys in the Corn Milling industry, talking of Flour Mills of Nigeria, Chaghoury Industries, Olam Nigeria, and Grand Cereals who in the past few years have been on acquisition spree, there are other indigenous maize milling companies doing well in converting maize to edible foods.
However, with the "Agbadorian" revolution set to take place, this article would help you find the top 5 maize mills in Nigeria and their products.
This article excludes animal feed mills, or companies that use maize bye products.
Top 5 Corn mill in Nigeria 
Nuafus Foods Nigeria Limited is a fast-moving consumer goods corn mill dedicated to producing premium pure white and fine maize-based products.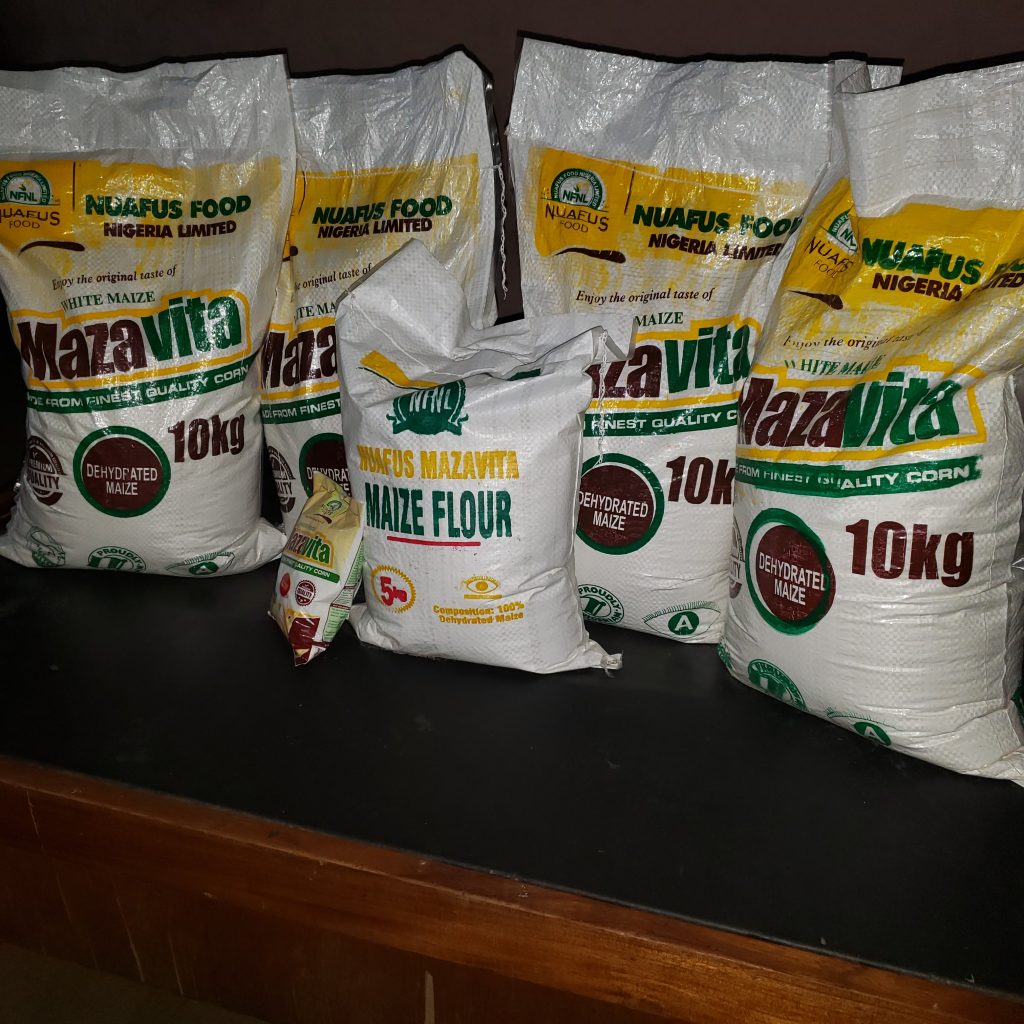 With a focus on promoting sustainable agriculture, creating employment opportunities, and supporting local communities, Nuafus Foods claims it is striving to be a trusted brand that provides nutritious and easily digestible food options.
Location: The company is located at Yanaty Flour mill, km 7 Lagos Ibadan express road, boluwaji, Ibadan. You can reach out to them through 08168377751
Product: They have launched Corn grits (Brabusco) and Masavita. 
MAN Foods Nigeria Limited has been in the industry for quite some time, producing premium fine maize-based products from non GMO pure white and yellow maize.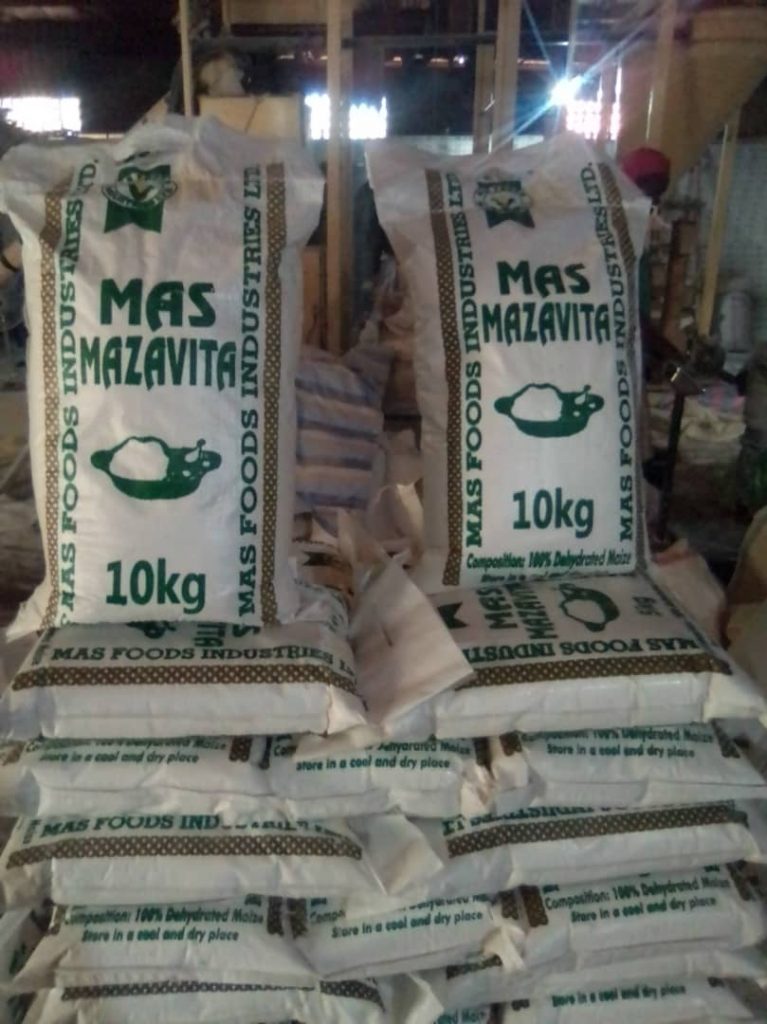 They have served and partnered with customers and big companies including Sunlight (makers of Cheeseball), AbInBev, Sumal foods, Yale, etc.
Their versatility and technical prowess make them stand out in South West Nigeria.
Location: Old Restonic building beside watts petrol station km2 old Lagos road orita challenge Ibadan, Oyo state.
Products: Mas Mazavita, corn grits and other customer demand corn grits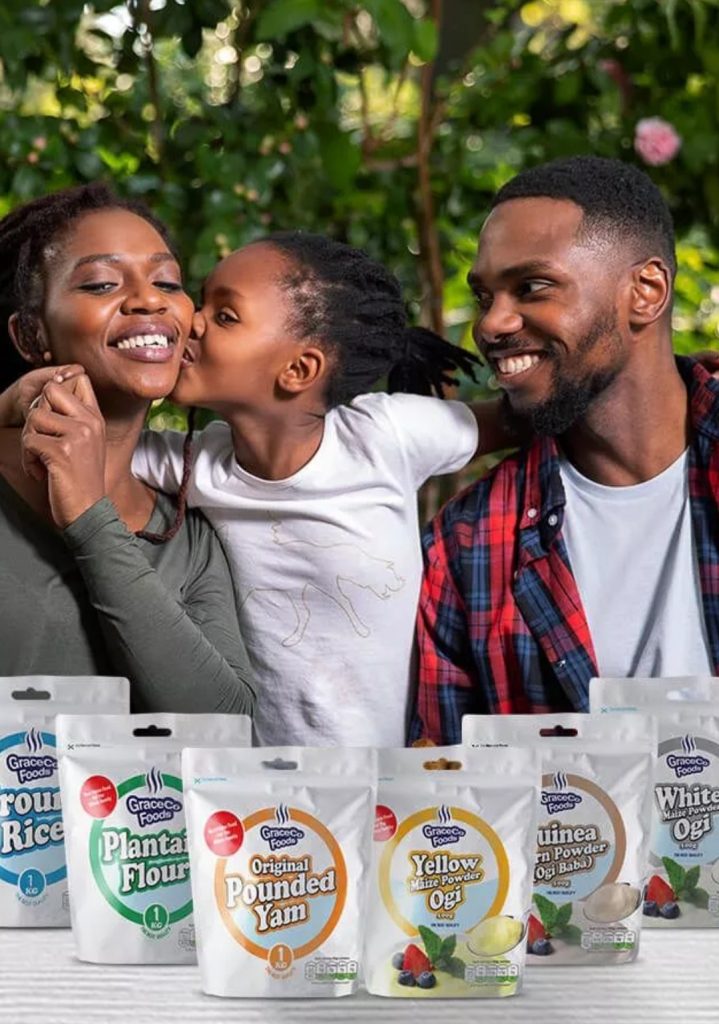 Graceco LTD: Graceco is built on a history of quality and innovation that dates back over 40 years. It is the consolidation of the industrial production activities of two family owned companies; Gracekal Enterprises Limited and Bakers World Limited.
The company processes, packages and distributes food products all over Nigeria and Internationally.
Location: 5-9, Temitayo Street,Off Nureni Yusuf Road, Kollington, Alagbado, Ifako-Ijaiye, Lagos
Products: white Ogi powder, plantain flour, etc 
Miss-gorilla: Mr. James Kalu and his wife, two food enthusiasts who believed that Nigerians and indeed Africans deserved better meal options for their hard-earned money, created a corn mill, the Miss-gorilla foods concept.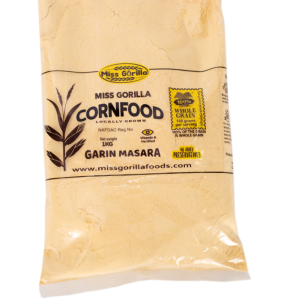 The idea was straightforward: create distinctive or superior items that provided better value for everyone.
Location: Plot 1078 Kaura district Kaura, (Along Nigeria Medical and Dental council, Behind Prince and princes' estate) FCT Abuja.
Products: Cornfood (Garin Masara), and other flour based foods.
Ammani Farms: When COVID-19 broke out, there was a strong demand for stable food, and according to him, they had to buy maize grains from local open markets to make up for the shortage of the grain they were already producing.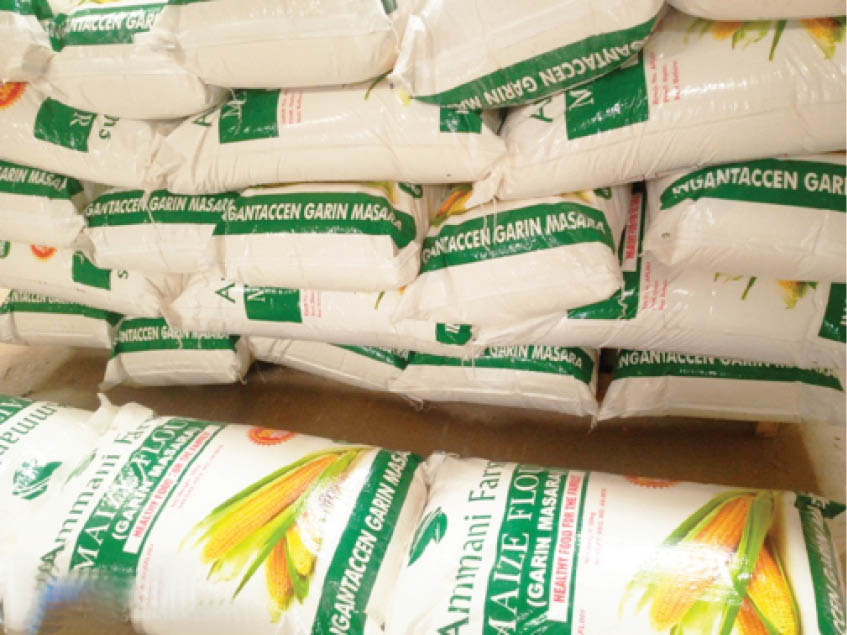 They are currently figuring out how our product might penetrate the marketplaces in the South-East and South-South states with a purpose to become a world-class maize flour firm in Nigeria.
Beside maize flour, there are plans to start yoghurt production of whole cow milk as we have foreign cattle meant for milk production in the farm,"
Location: Located along Funtua-Gusau Road in Katsina State.
Products: corn flour, corn flakes, corn starch.
We earlier discussed how Nuafus foods launched Masavita– an affordable maize-based product formulated to give the extra nutrients for adults and children at an affordable price.